High Speed Door >> Spiral High Speed Door
Rudhar's high-speed spiral doors give you a superior advantage. Thanks to their unique construction, the patented spiral, they reach maximum speeds of up to 4 m/s. Accelerate your work processes enormously! Rudhar's high-speed spiral doors impress customers all over the world with their excellent quality, increased security and extreme resilience. You select the best and only door system for your application. The fastest vertically opening door in the world combined with the best thermal insulation.
A high-speed spiral door is an advanced type of metal door capable of preserving heat, saving energy, sealing, etc. If you use this spiral high-speed door, you need not have used a second security door. It is highly efficient and reliable.
Spiral doors are used in various industrial, commercial, or government institutions to ensure security. The crisp lines add to the stylish appearance of spiral doors.
The time required to open and close it isless.
These spiral doors are resistant to wind. Hence, they assure safety on a windy dayor duringstorms.
This door is suitable for use both indoors andoutdoors.
There is no metal-to-metal contact. It reduces wear and offers quickoperation.
You can open it up to 60 inches per second. It improves the flow of trafficand enhances the perception on the side of thecustomers. Itcomes with a counterbalance system. It is designed in a patented spiral pattern, and it has an AC drive decreases wear. Hence, the door lasts for a long time with little or nomaintenance.
These doors have double-walled aluminum slats. They come with a stronghinge system and rubber weather seals and ensure completesecurity.
Any high-speed Spiral Door Manufacturer in India shall assure a warranty of up to 2 years. Some may also back up the spiral door with a warranty period of 5 years in case of mechanical components. Now, you can easily keep your personal space, factory, shop, etc. safe with a high-speed spiral door.
Download Brochure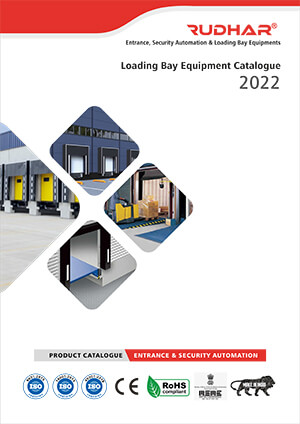 Enquire Now >>