High Speed Door >> Food Industry Door
Water protected
It is a flexible high-speed door in PVC for indoor use, with no rigid elements and with a perimeter structure made entirely of stainless steel. Thanks to its components and structure, keeping it clean is easy and it is extremely resistant to oxidation. Characterized by Stainless Steel frame and designed to avoid the collecting of liquid, dust or any impurity on the frame, this Rudhar Food Industry Door is washable in all parts respecting the hygienic restrictions of the field.
Its speed will let the door maintain the different characteristics of the environment they are located in.
The absence of rigid elements inside the curtain, the resistive safety edge fitted to the bottom edge of the door, photocells and barriers make this product both safe and durable, being totally self-repairing.
High-velocity operation
Limited air infiltration
Low running cost
Windows/imaginative and prescient panels to be had for curtains
Insulated curtains – for temperature control.
Download Brochure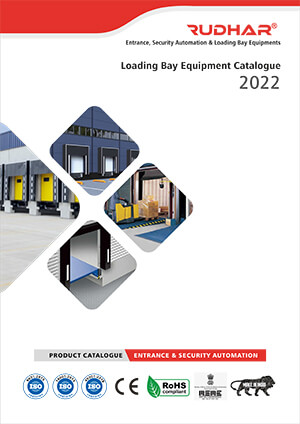 Enquire Now >>