Rolling Shutter >> Galvalume Rolling Shutter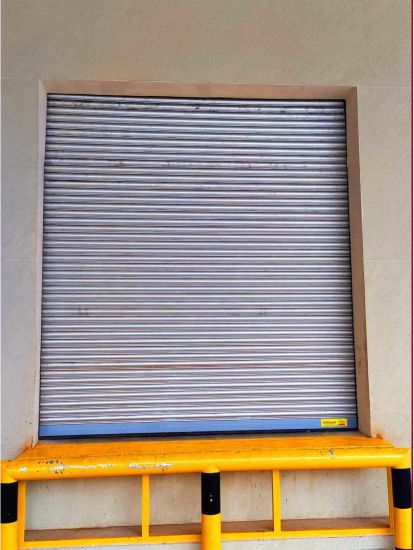 Galvalume Rolling Shutters are ideally suited for most types of Industrial andCommercial applications. The aluminum – zinc alloy coating offers excellentcorrosion resistance. It retains the sacrificial properties of zinc relative to steelwhile aluminum provides a tough film of aluminum oxide to increase barrierprotection. Galvalume Rolling Shutters continue to gain approval by specifiers,architects, building owners and many others due to its versatility, ease of use,aesthetics and long-term performance
The primary features which make these shutters popular and long-lasting are:
• These shutters are powdered with 20+ years of anti-corrosion property's and are typically made of aluminumand coated with a zinc-silicon alloy which makes themrobust.
• Because of their durability and strength, these do not need to be replaced regularly, making them a more cost-effectiveoption.
• With a clean and matte finish, they give a professional appearance to the building.
The automatic shutters come with a fingerprint reader, sensors, photocell, ID card readers, and backup battery, which makes the business executiveseasily track the activities in their businessenterprises.
Download Brochure
Enquire Now >>