Rolling Shutter >> Aluminium Puff Insulated Rolling Shutter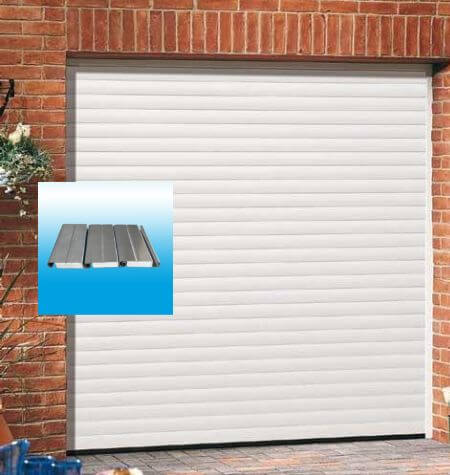 Aluminum puff insulated roller blinds are used in areas where the optimum ambient temperature needs to be constantly maintained and in areas where minimal maintenance and a beautiful appearance are required. Basically, the purpose of an insulated bean bag is to reduce heat transfer.
It can be used in various environments, e.g. In loading docks, factories, warehouses and anywhere where safety and thermal insulation are required. They can be used for both small and large openings, depending on the situation. Due to the lightness of the material, operation is smooth and almost silent.
Roller blinds insulated with polyurethane foam are ideal for a pleasant look combined with thermal and acoustic insulation. We produce our PUF insulated roller shutters to protect your workplace from dust while protecting against theft, vandalism and storms. Suitable for small industrial warehouses, factories, loading docks and commercial applications, these roller shutters are a good choice.
Rudhar Roller Shutters is one of the most reputable PUF insulated roller shutter companies in India. They strive to meet all your needs for economy, safety and comfort through advanced and innovative technologies. They strive to produce high quality, high performance roller blinds that consistently meet or exceed our customers' expectations.
Due to the fact that the roller shutter strips are individually PUF-insulated and offer an increased insulation value that goes beyond the requirements of conventional building standards, our insulated roller shutters are individually manufactured to your specifications.
Puff insulating blinds Suitable for use in industrial environments. It helps maintain ambient or factory temperature. Powder coated in G. and aluminum for a professional look.
Download Brochure
Enquire Now >>