Rolling Shutter >> Industrial Rolling Shutter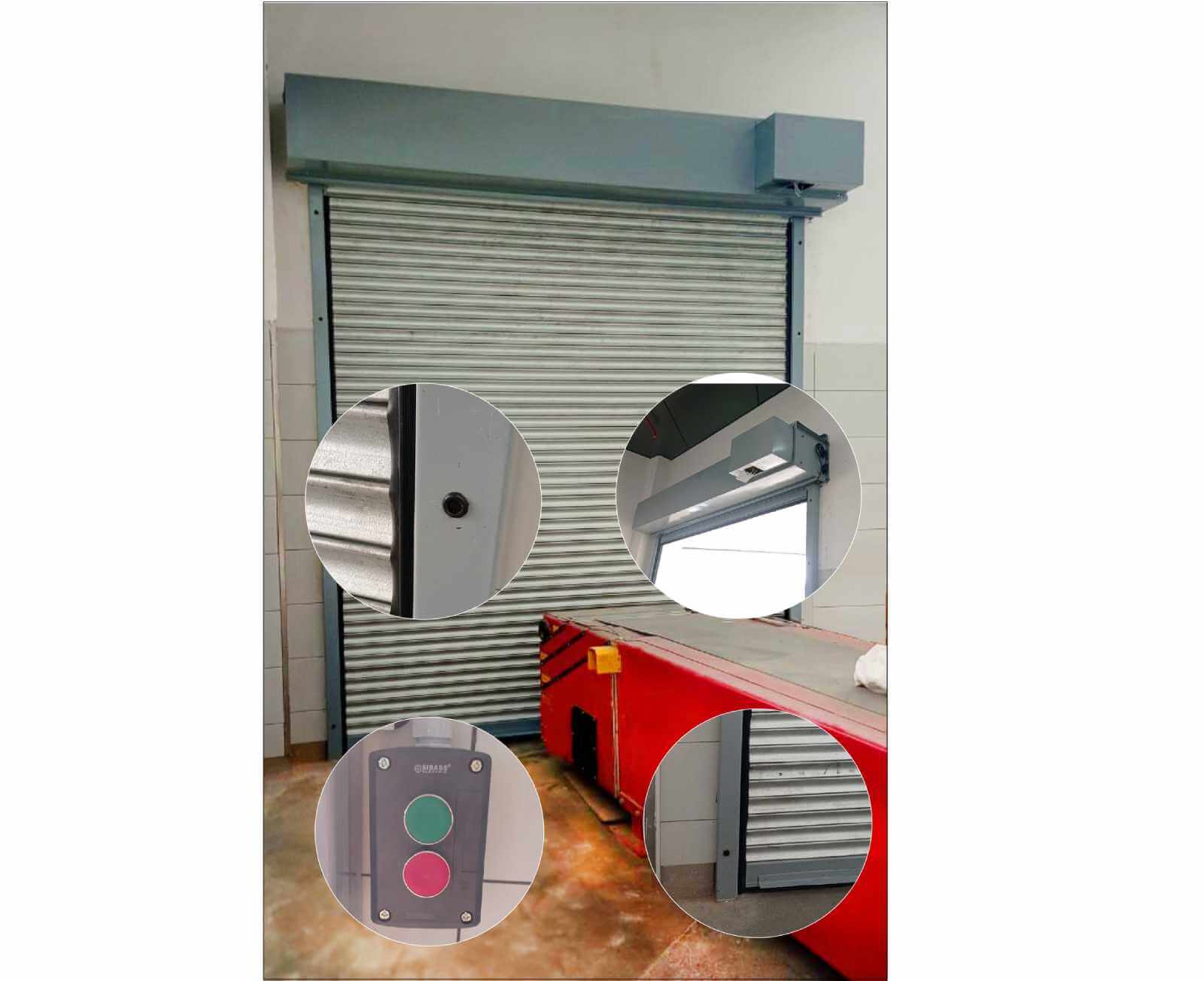 RudharIndustrial Shutters are perfect for instances when lateral rooms are premium and safety is necessary. Over the structural opening our Rolling Shutters need very little headroom. They blend elegance with strength and longevity and areintended for exterior and interior uses. RudharRolling Shutters are made from interlocking Galvalume, Insulated and Non Isolated Galvanized, Stainless Steel, Aluminum.
Why Industrial Rolling Shutter is so MuchPopular?
Among the most popular and popular goods in key sectors, industrial rolling shutters are one of the most popular due to its low operating noise, long life, and beautiful appearance and characteristics. Particularly noteworthy are the T-Type guide, an aluminumbottom bar with a rubber pad to make it anti-dust and anti-infected, Galvalume strips to extend its life to 20 years, and a European motorized system with a PNC interface. When it comes to your entrance, the Rudharrolling shutter is the only one that can accomplish all of your intendedobjectives.
All of the Rolling Shutterare automated with strong drive technology that includes a manual override in the event of a power outage. They are small, noiseless, and dependable, with a low decibel level, and they are easy to use.
A wide range of options is available to accommodate openings with maximum widths of 15,000mm and heights of 20,000mm, as well as an endless array of options to satisfy both aesthetic and functional requirements. RudharRolling Shutters are available in a variety of colorsand finishes to complement any decor.
Download Brochure
Enquire Now >>