Loading Bay Equipment >> Dock Shelter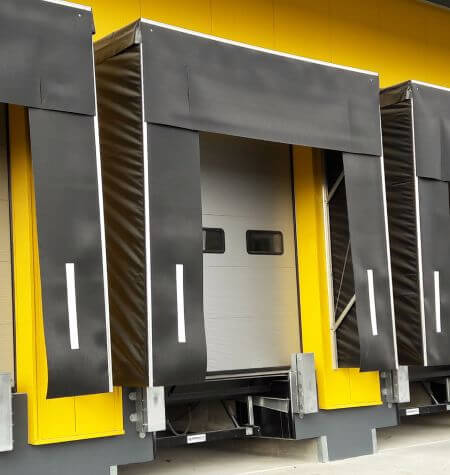 Dock shelters offer an effective barrier against the elements to form an efficient and effective protection during loading and unloading.
When the vehicle reverses into the shelter, it pushes back the curtains to create a seal from wind and rain.
Rudhar standard Dock Shelters are of a 'collapsible' design, meaning that the frame will hinge back against the building when impacted by misaligned vehicles, rather than breaking like most traditional fixed frame designs.
Low cost and low maintenance.
Designed to compensate for a wide variety of vehicle sizes and poorly aligned vehicles.
If hit in a particular way, it will collapse to minimise damage.
Manufactured from Polyester Trevira fabric with PVC UV resistant coating on both sides ensuring very high tear resistance.
---
---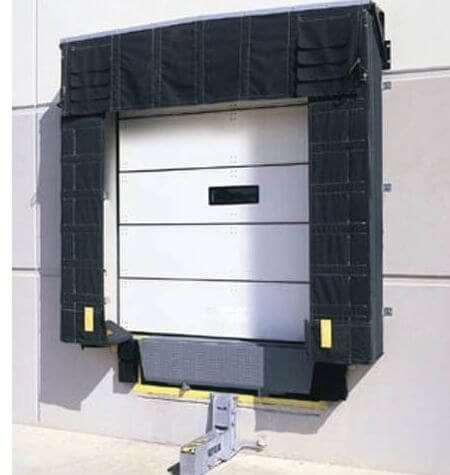 Retractable Dock Shelters
The Retractable Dock Shelter is Independent manual scissor mechanism allows shelter to retract with the trailer keeping the shelter square. The design also eliminates the need for rigid steel guide protectors. The front panels are made of high resistance black PVC protected with double interlacing of polyester that works like spring in order to cover the vehicles of different shapes
---
---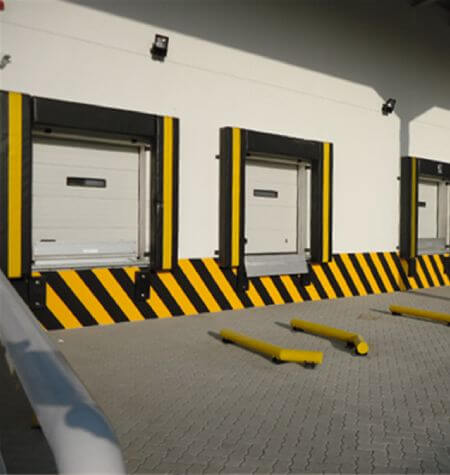 Cushion Dock Shelters
A cushion dock shelter from Loading Systems offers the best insulation when a dedicated vehicle fleet is used to ship goods. When swap-trailers and mobile containers are often loaded at your loading bay our cushion dock shelter is the best solution.Only the highest quality materials are chosen to provide a high degree of wear resistance and withstand the effects of UV-radiation or extreme temperatures.The cushion dock shelters ensure best draught seals and insulation is achieved. Even sealing of the smallest gaps between the vehicle and building is achieved.
---
---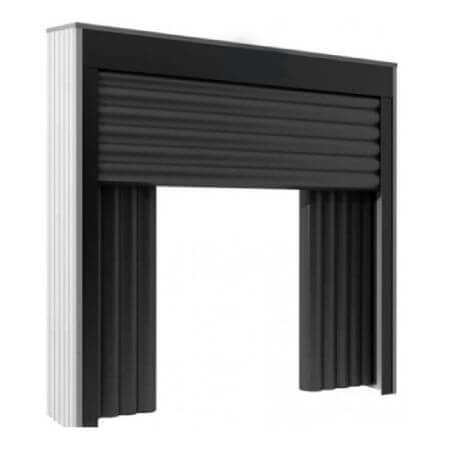 Inflatable Dock Shelter
Inflatable Dock Shelters combine optimum sealing with the greatest possible variety of applications. The WI-Series comes with inflatable side and top seals to provide a virtually airtight contact with vehicles. This makes the inflatable shelter the ideal shelter for temperature controlled warehouses and distribution centres to seal against summer heat, winter cold, draught, dust and insects.
Download Brochure
Enquire Now >>